Preventing Food Loss and Waste
The Nichirei Group works to prevent food loss and waste.
Cooperation with Food Banks
Since July 2005, Nichirei Foods has backed the activities of the food bank NPO, Second Harvest Japan. Employees who had lived in the United States were inspired by the system of food banks that is widespread there. Having decided that they wanted Nichirei to contribute to similar activities, their search for a potential partner identified Second Harvest Japan.
Free of charge, we provide the NPO with frozen foods that have no issues in terms of product quality but might not be suitable for general sale due to transit damage to outer packaging, for example. With the help of the Nichirei Logistics Group, we use refrigerated transportation to deliver the products directly to welfare facilities certified by Second Harvest Japan.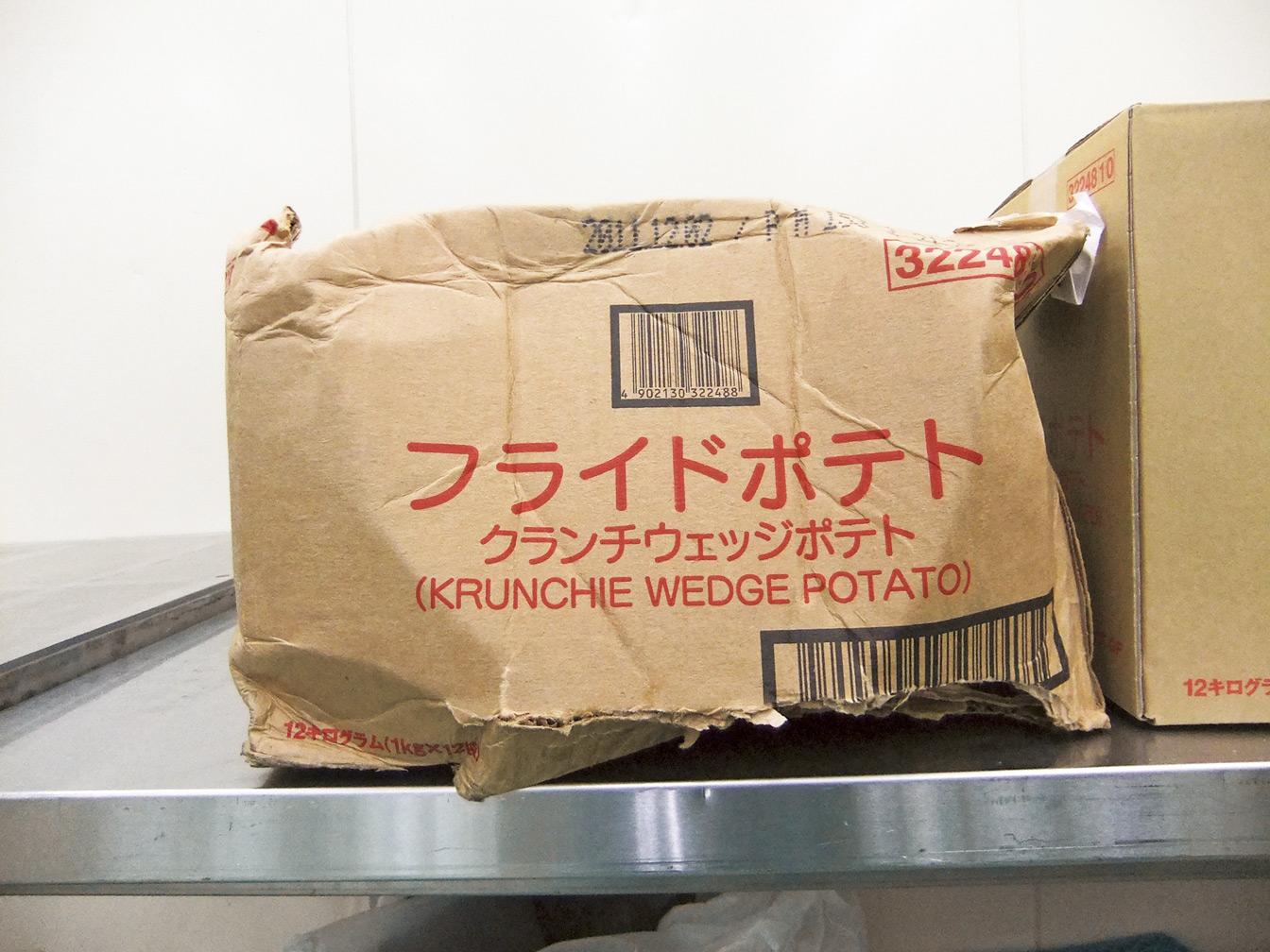 The content Example of a broken carton that might lead to food loss or waste hard to use .