Selected as a constituent stock of the FTSE4Good Index Series for 21 consecutive years.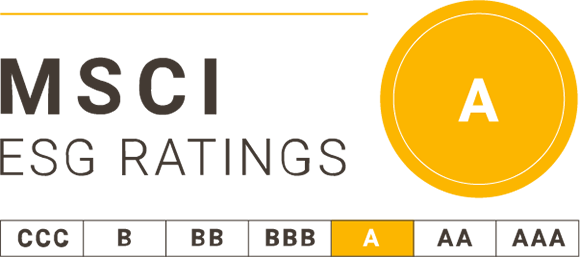 SOMPO Sustainability Index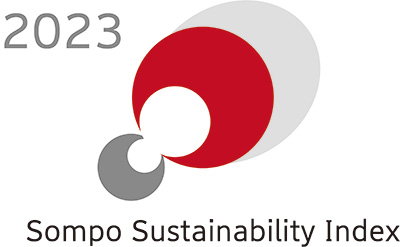 SOMPO Sustainability Index

Also selected in FY2024 (the year ending March 31, 2024) for the JPX-Nikkei 400, jointly developed by Japan Exchange Group, Inc. (JPX) and Nikkei Inc.
Disclaimer:
THE INCLUSION OF NICHIREI IN ANY MSCI INDEX, AND THE USE OF MSCI LOGOS, TRADEMARKS, SERVICE MARKS OR INDEX NAMES HEREIN, DO NOT CONSTITUTE A SPONSORSHIP, ENDORSEMENT OR PROMOTION OF NICHIREI BY MSCI OR ANY OF ITS AFFILIATES.
THE MSCI INDEXES ARE THE EXCLUSIVE PROPERTY OF MSCI. MSCI AND THE MSCI INDEX NAMES AND LOGOS ARE TRADEMARKS OR SERVICE MARKS OF MSCI OR ITS AFFILIATES.
Continuing Adoption as a Constituent Stock of All Four ESG Indexes (Domestic Stocks) Selected by the Government Pension Investment Fund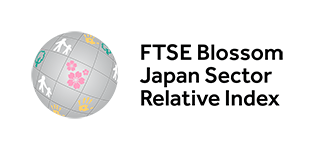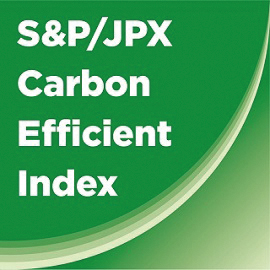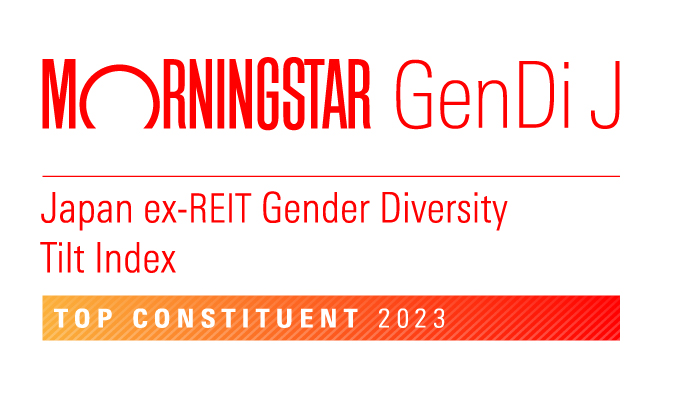 Morningstar, Inc., and/or one of its affiliated companies (individually and collaboratively, "Morningstar") has authorized Nichirei Corporation to use of the Morningstar Japan ex-REIT Gender Diversity Tilt Logo ("Logo") to reflect the fact that, for the designated ranking year, Nichirei Corporation ranks in the top quintile of companies comprising the Morningstar® Japan ex-REIT Gender Diversity Tilt IndexSM ("Index") on the issue of gender diversity in the workplace. Morningstar is making the Logo available for use by Nichirei Corporation solely for informational purposes. Nichirei Corporation use of the Logo should not be construed as an endorsement by Morningstar of Nichirei Corporation or as a recommendation, offer or solicitation to purchase, sell or underwrite any security associated with Nichirei Corporation. The Index is designed to reflect gender diversity in the workplace in Japan, but Morningstar does not guarantee the accuracy, completeness or timeliness of the Index or any data included in it. Morningstar makes no express or implied warranties regarding the Index or the Logo, and expressly disclaim all warranties of merchantability or fitness for a particular purpose or use with respect to the Index, any data included in it or the Logo. Without limiting any of the foregoing, in no event shall Morningstar or any of its third party content providers have any liability for any damages (whether direct or indirect), arising from any party's use or reliance on the Index or the Logo, even if Morningstar is notified of the possibility of such damages. The Morningstar name, Index name and the Logo are the trademarks of services marks of Morningstar, Inc. Past performance is no guarantee of future results.
Recognition for Employee Health Management/Safety and Health Management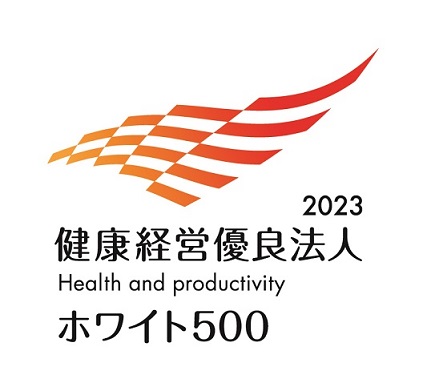 Recognized by the Ministry of Economy, Trade and Industry under the Certified Health & Productivity Management Organization Recognition Program under the large enterprise category for seven consecutive years.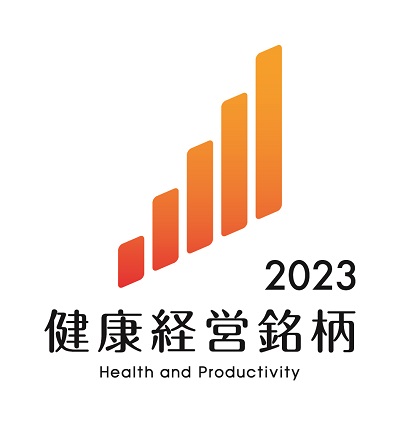 Selected by the Ministry of Economy, Trade and Industry and the Tokyo Stock Exchange as a brand of the Health and Productivity Stock Selection.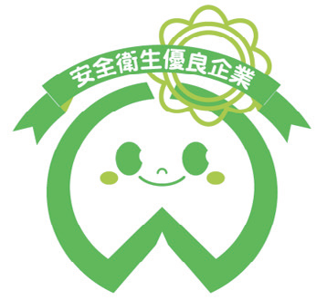 Certified as an Excellent Occupational Safety and Health Enterprise by the Ministry of Health, Labour and Welfare.