To Our Shareholders and Investors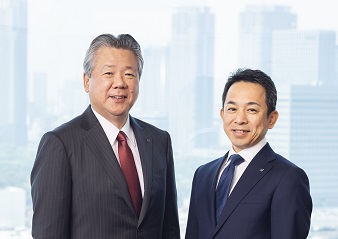 Nichirei adapts to the changing times and ensures sustainable growth consistent with our group mission of "Focus on Lifestyles, and Provide True Satisfaction."
The business environment facing Nichirei is constantly changing. Over the years we have weathered the oil shock, collapse of the bubble economy, the financial crisis, and other hardships. There are uncertainties even at the most basic level, from political and economic turmoil around the world, to fluctuations in currency markets and energy resource prices. In Japan, demographic changes are leading to a chronic labor shortage, and consumption patterns are diversifying with shifts in household makeup.
The Nichirei Group considers such negative factors to also present opportunities, and during our more than 70-year history, we have developed new business models to match the changing times, and achieved continuous growth.
We believe this is simply the result of each and every employee conducting business with a determination to better the lives of everyone by offering products and services related to food, consistent with our corporate mission to"Focus on Lifestyles, and Provide True Satisfaction."
No matter how the business climate may change, Nichirei will approach customers with the sincerity at the heart of our group mission to "provide true satisfaction," and find the answers ourselves.
The management and employees of the Nichirei Group strive to meet ambitious goals, and will bring together effort and creativity, making steady progress toward sustainable growth. Thank you for your continued support of Nichirei.