The Nichirei Group's guarantee of quality is displayed on product packaging
We provide our customers with accurate product information using self-explanatory labeling and designs.
The Nichirei Group has over 1,000 product packages. Each year, we create new packaging for new products or the renewal of older ones, at which time we check them against countless food labeling laws.
However, just meeting the standards set by the food labeling laws is not enough to convey the true flavor that the Nichirei Group most wants to evoke. We put our hearts into conveying the delicious taste of our products, while also accurately passing along the information that customers need in an easy to understand manner.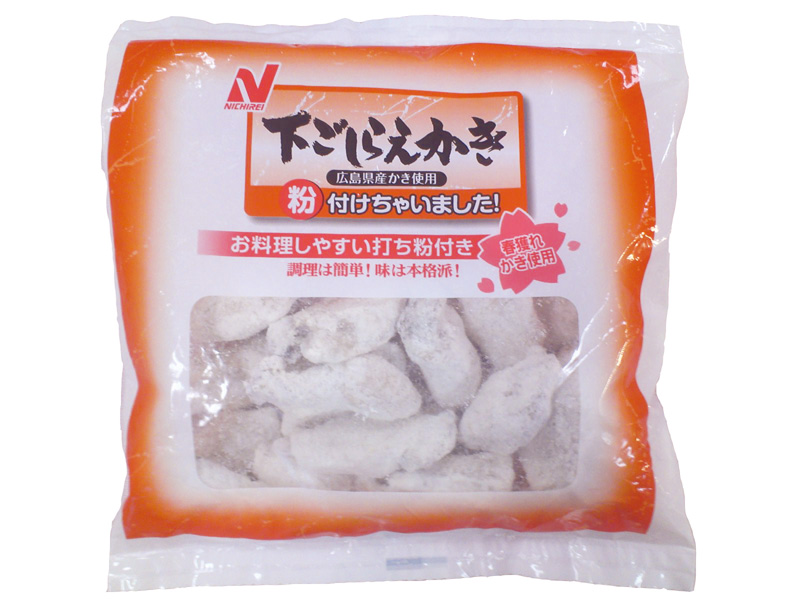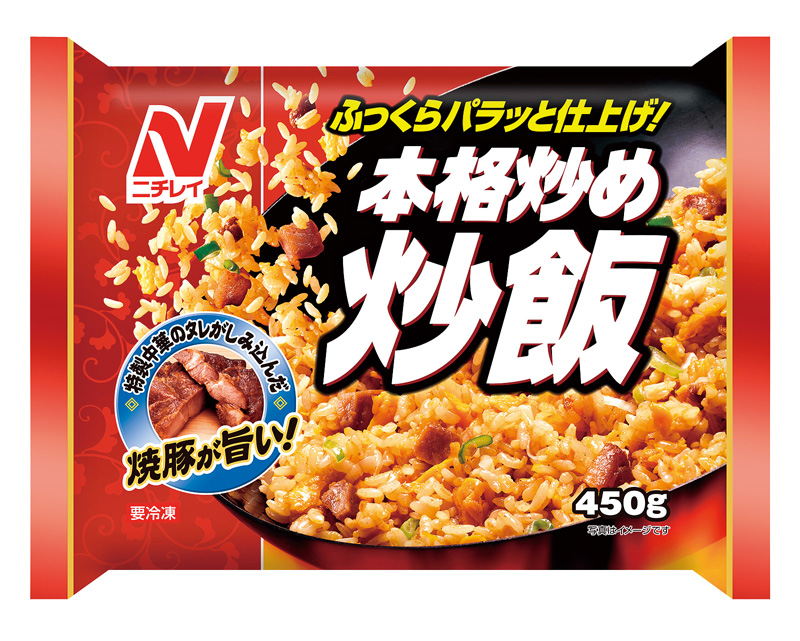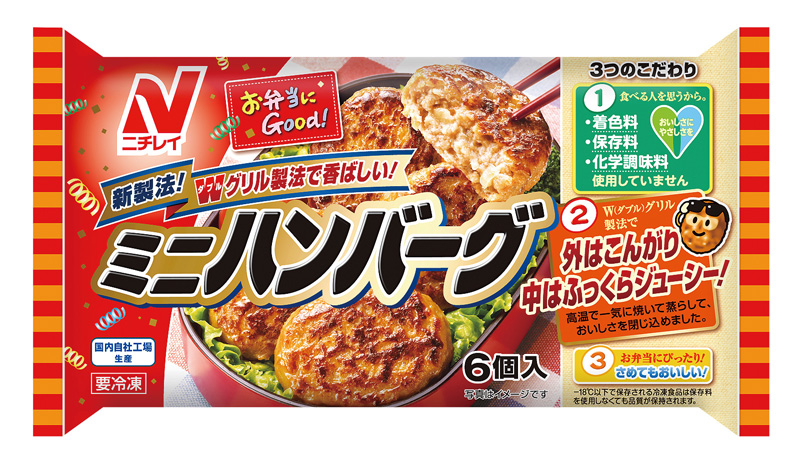 The reasoning behind adding the N mark to our packaging
Nichirei Foods employs various packaging strategies to help customers choose us from among the countless other brands of frozen food.
1. Safety information clearly given
We provide allergen-related and nutritional information, in compliance with the standards prescribed by all labeling laws. We also use easy to understand diagrams and illustrations to convey important information concerning the cooking of our products.
2. Product origination
Customers each have their own criteria for choosing a product. We use easy to understand diagrams and drawings, and 2D bar codes used for mobile marketing to provide essential customer information, including where an item and its ingredients were produced, and how it should be prepared for serving.
3. Making products look appetizing
We consult designers about how packaging can best convey a product's flavor.
4. Contact information for customer inquiries
We display contact information for collecting various information from customers.
5. Meeting industry standards
In addition to accreditation marks, we display the information required for packaging to be sorted for appropriate disposal or recycling.
The information displayed in tables on the side or back of packaging is derived from our meticulous research and undergoes stringent double-checking, to ensure that all relevant legal stipulations are met. The name and place of origin of raw ingredients used in our products are identified on the packaging, based on the information provided by the producers. Further, since the best-by date and lot number are displayed, it is possible to look up when and where a product was made, and which ingredients were used. Given our belief that a customer's ability to communicate with us is of paramount importance, our packaging clearly displays a toll free number for inquiries.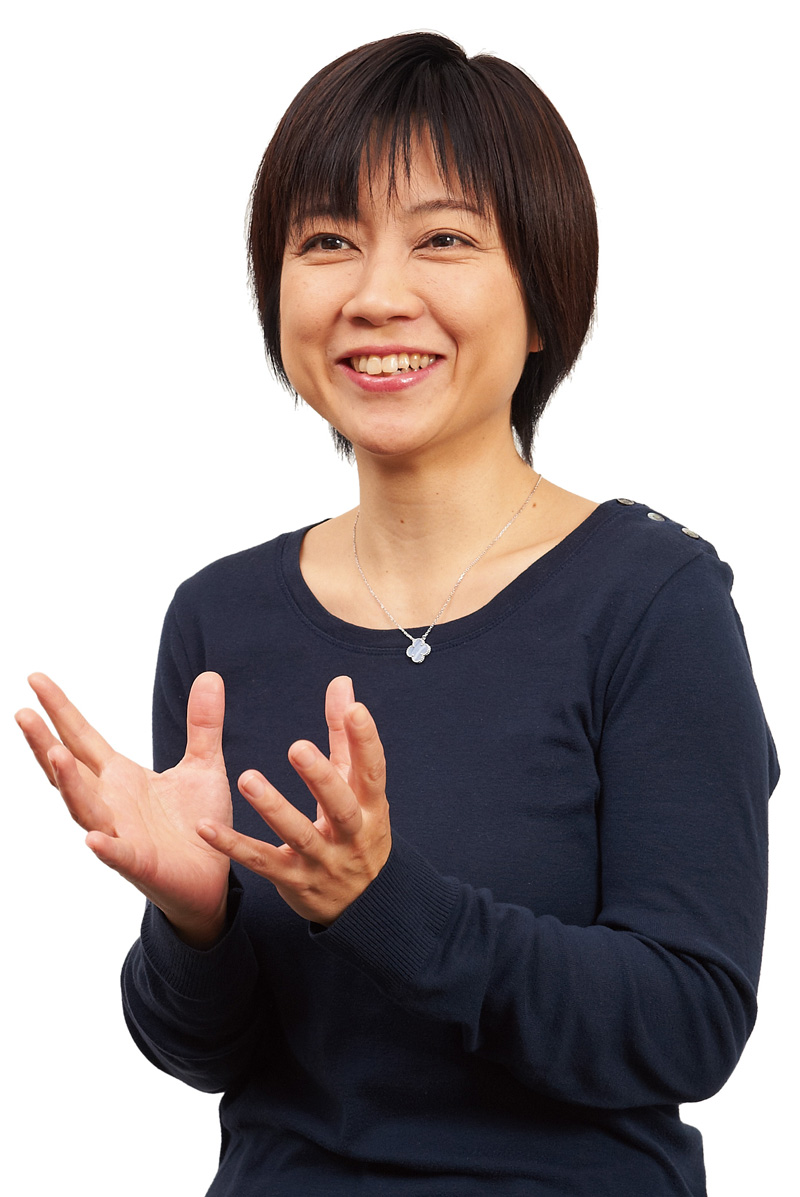 A product's packaging gives Nichirei Foods a good opportunity to communicate with customers. Besides having the information we are required to display by law, packaging can be used to convey a product's characteristics and appeal, as well as the care taken regarding the selection of raw ingredients and product manufacture. In addition, the Quality Assurance Division checks the legality of the information on packaging, and ensures there are no errors or expressions used in product names, sales pitches, and catchphrases that could be misunderstood by customers.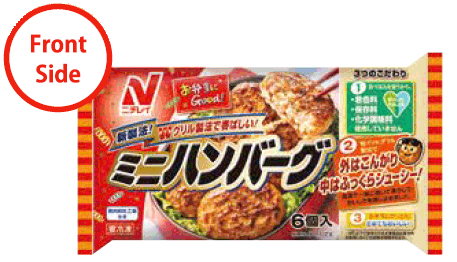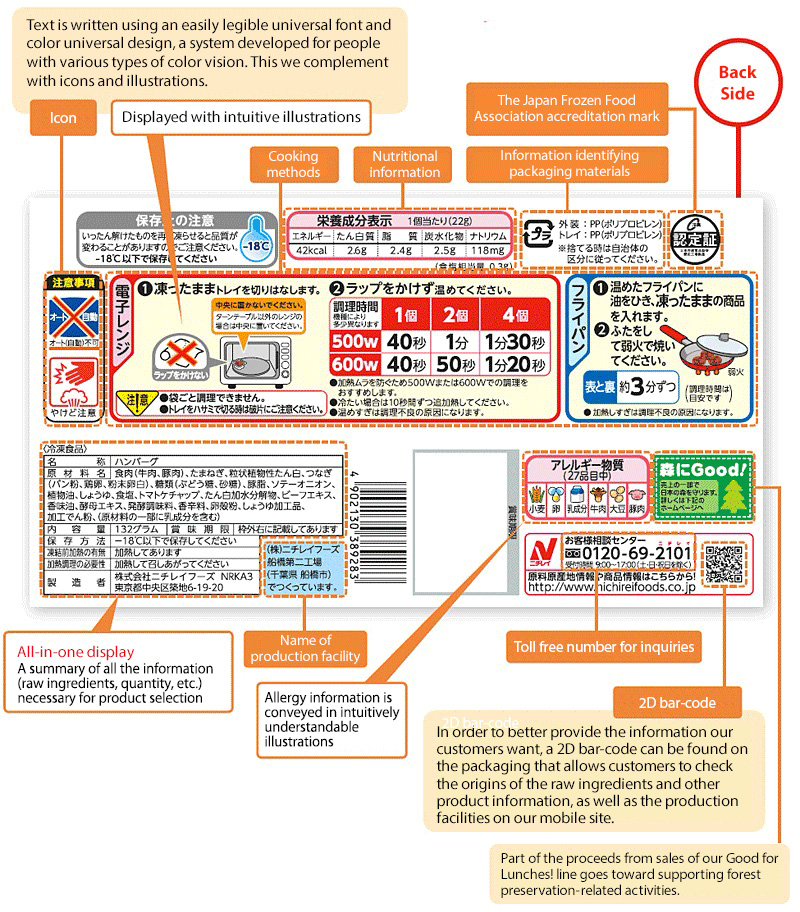 Main laws concerning packaging information
| | |
| --- | --- |
| All-in-one display | Food Hygiene Law, JAS Law, Measurement Law |
| Allergy information | Food Hygiene Law |
| Nutritional information | Health Promotion Law |
| Information identifying packaging materials | Container Recycling Law |
| Product marketing information | Act against Unjustifiable Premiums and Misleading Representations |
Nichirei standards are to go through both a legality check and a check from the customer's standpoint.
In order to ensure the accuracy of information related to product safety and selection, we conduct a number of checks between the time that information displays are created and products are shipped. We also check to make sure that nothing on the packaging can cause misunderstanding.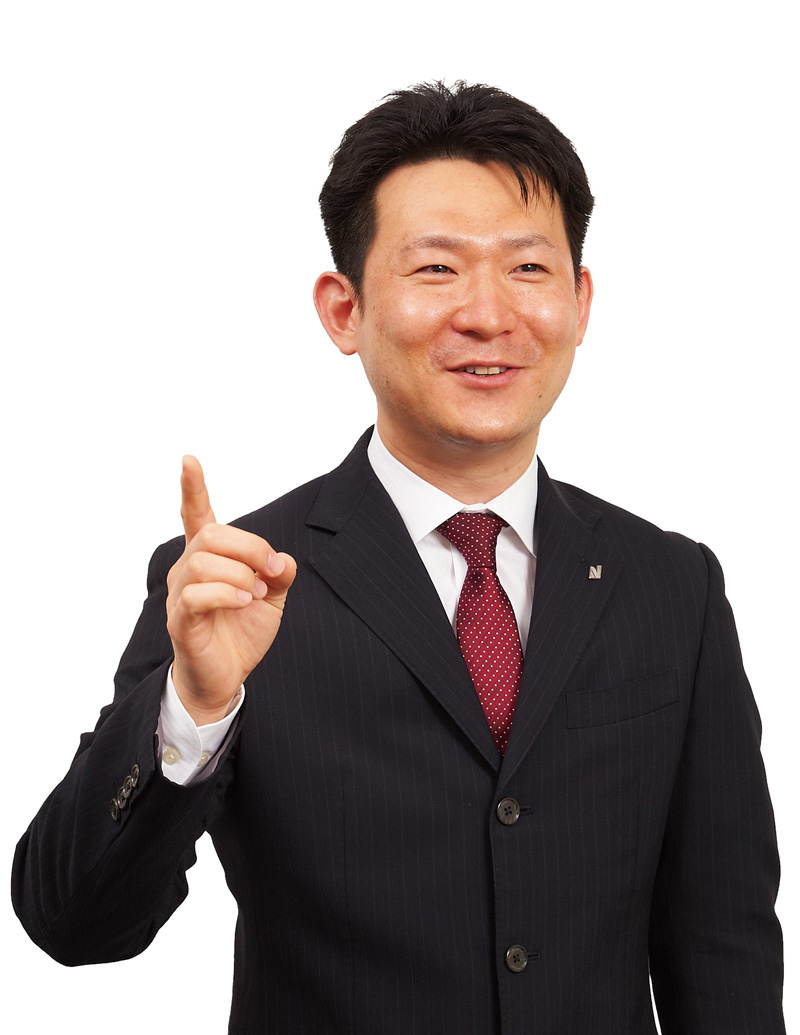 Nichirei Fresh offers a wide variety of fresh and processed foods. In the case of imported items, we carefully identify breeds and cuts of marine and livestock products through our suppliers. Certification is obtained as necessary, and every attempt is made to ensure that the information provided is valid and complies with the law and government guidelines.
Verification before the N mark is added to our packaging
Creation
● First we create charts with detailed breakdowns and distribution percentages, based on the specifications of the raw ingredients and the recipes.
● Next, we decide on the information to be displayed on the packaging.
● Our checklist is based on legal requirements, industry guidelines, and facts we have established independently (product highlights, cooking methods).
● We also use values derived from nutritional information (for home-use products).


Verification
● The information displayed is correct, based on distribution.
● The information displayed meets legal, policy, and in-house standards.
● Information about allergies, which can threaten health, is sufficient and correct.
● Our Customer Support Center endorses the packaging of home-use products.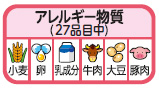 Nichirei Holdings' brand verification
● We check of the information mandated by law, including information about allergies, which could threaten health.
● We check all the information from a customer's perspective, to ensure that there will be no misunderstanding. In particularly, we carefully check sales pitches and other information with a bearing on product purchases to ensure there are no exaggerations or false statements.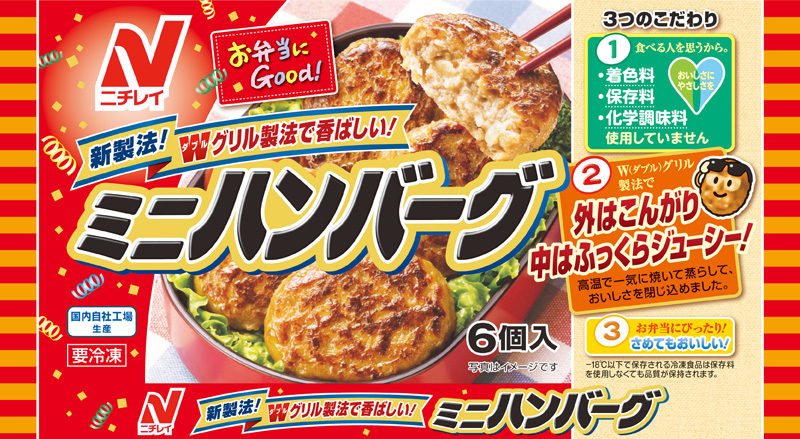 Display verification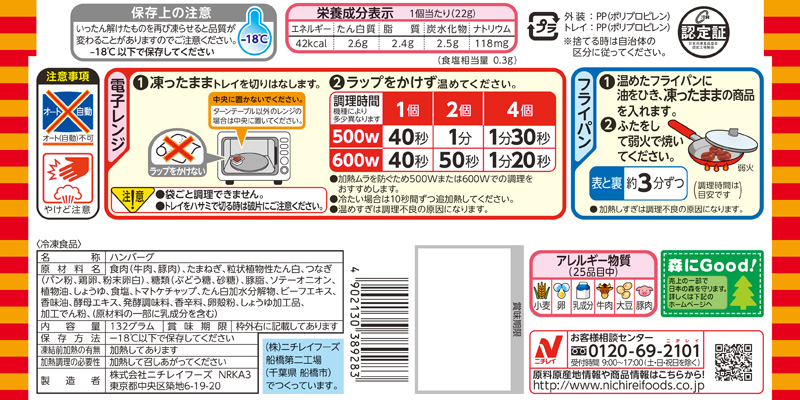 Verification at the factory: after packaging and before shipping
Factory
● The packaging film and boxes are checked to ensure they are as stipulated.
● Accuracy of the information printed at the factory (the best-by date, lot number, trace-back code) and printing quality (faint, smeared) are checked.
● Factory packaging is double- and triple-checked before shipping.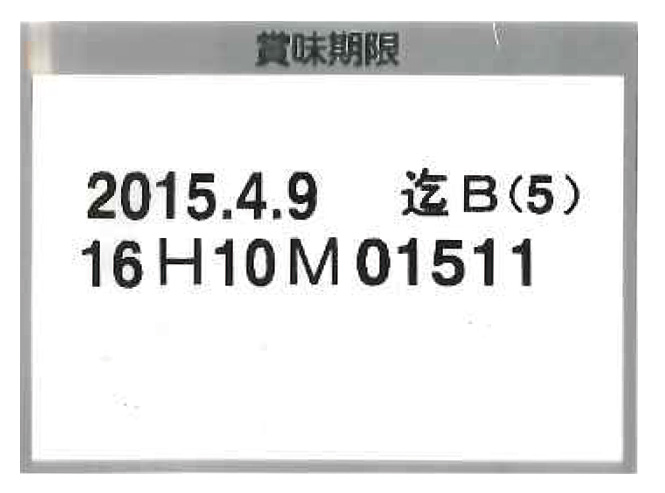 Printing, data checks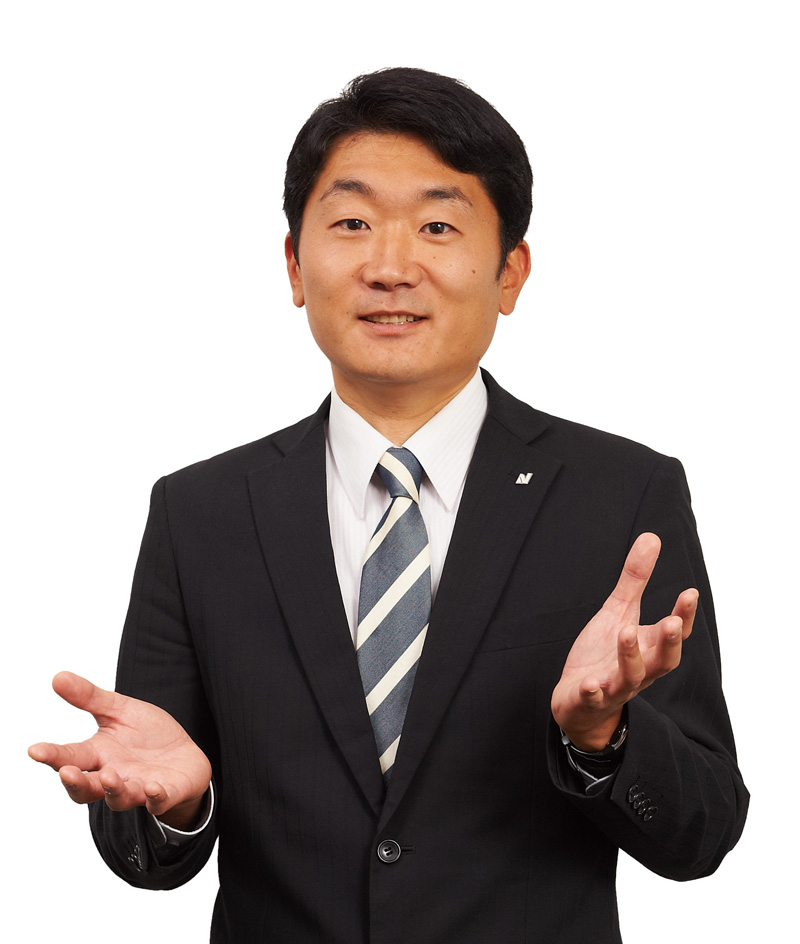 Since customers rely on printed information when selecting products, incorrect data could result in lost customer trust and a damaged brand image. In particular, we check details that could have health-related repercussions, such as allergy information and that concerning the Act against Unjustifiable Premiums and Misleading Representations, which are often used to evaluate a company's outlook. We check information from a customer's perspective with a view to maintaining and boosting the N brand's status.
Accurate product information begins with accurate ingredient information
In order to obtain information about our raw ingredients, the Nichirei Group requires suppliers to provide detailed specifications. But, before using these as a resource for product packaging, we run tests to confirm they are correct. Such scrutiny of information, as is relevant to highly processed ingredients, can require several months.
Management of raw ingredients
Nichirei Foods researches the materials comprising the raw ingredients in three stages, and manages the distribution percentages, quality/microbial specifications, manufacturing process, and allergens contained. Raw ingredient suppliers are required to submit information on each ingredient in the form of ingredient quality specifications. This is placed in our database and used as the basis for nutritional information and to answer customer questions.
When we use a new raw ingredient, we first evaluate the production facilities, confirm the ingredient quality, and check samples. An overall assessment follows and, even after an ingredient has been approved for use, we continue to do factory evaluations, inspections, and factory improvements, to further enhance the ingredient. By checking the quality of an ingredient when we take delivery, we are able to verify the effect of our factory evaluations and inspections.
The evaluation flow for ingredient quality specifications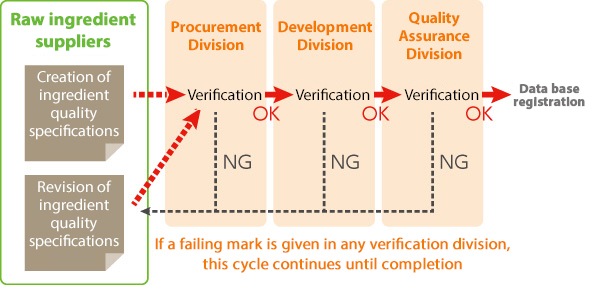 Verification at the factory: after packaging and before shipping
Q What does the trace code tell you?
The trace code allows one to trace a product back to the place of cultivation, as indicated in the diagram below. Trace codes on Nichirei Foods' frozen vegetables allow the cultivation management and production conditions in the factory to be traced. Nichirei Foods is using the trace codes to conduct ongoing improvements based on its discussions with local producers, in order to better respond to our customers' needs.
Q What is cultivation management?
The farms, in China and Thailand, where frozen vegetables are produced for Nichirei Foods have been selected based on their ability to meet Nichirei Foods' environmental standards (in terms of soil, water quality, etc.) and agro-chemical management requirements. A farm advisor, from our frozen vegetable production facilities, is regularly sent to these farms to do on-the-spot checks of cultivation conditions and confirm that they are being adequately managed.
Q What is production management?
Nichirei Foods provides quality-management guidance for the contract factories that produce our frozen vegetables. Records are kept detailing the importation, selection, cleansing, processing, freezing, packaging, inspection, and shipping of the vegetables cultivated. In addition, we make sure with local inspection agencies that there are no problems regarding residual agrochemicals during pre-processing. During shipping we also check that there are no problems with the production facility inspection divisions that have received technical training from Nichirei. Furthermore, the Nichirei Food Safety Center systematically inspects the hygiene and residual agrochemicals of domestic produce and certifies their safety at the same time as confirming the proper functioning of the local systems.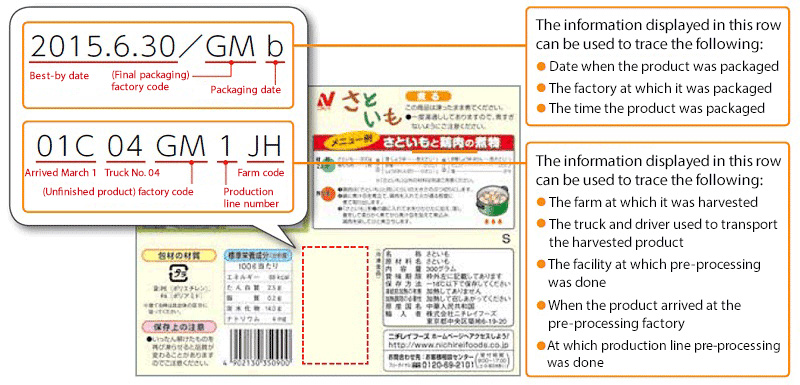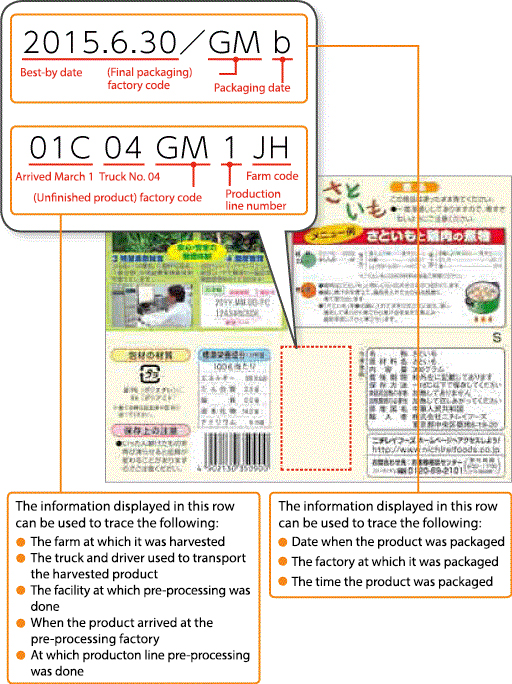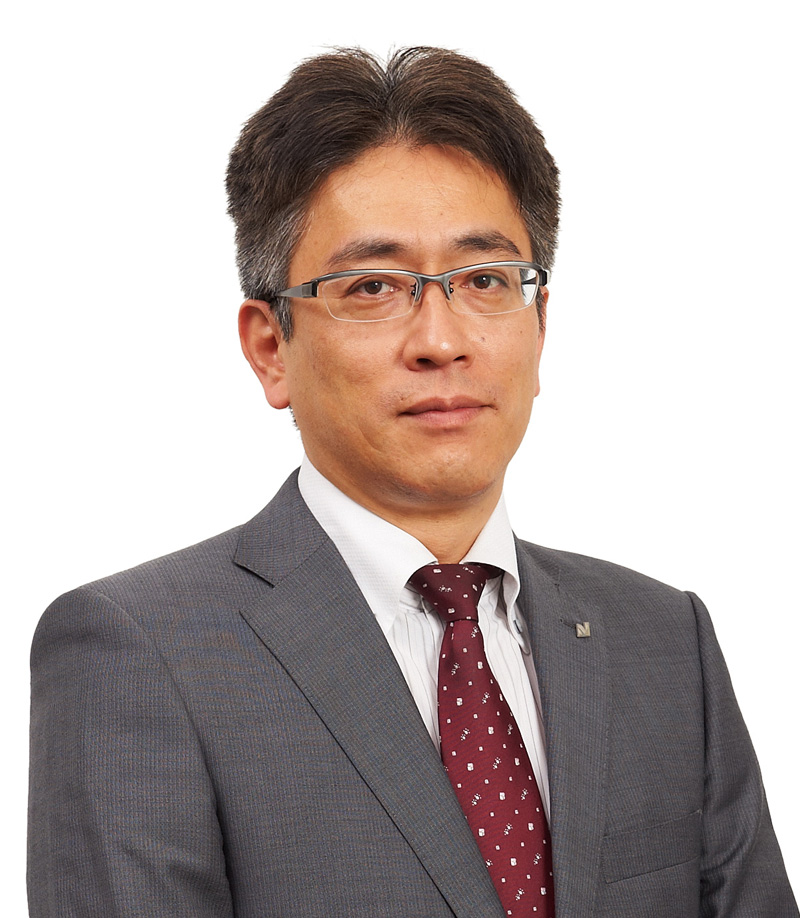 The packaging is where the product meets the customer. We do our best to ensure the information displayed is easily understood. This requires us to be particularly careful regarding information about raw ingredients.
We have a good grasp of raw ingredient suppliers and the characteristics of several hundred ingredients. Since the best-by date, lot number, and trace codes are important for determining the history of a product, we display them to facilitate tracing.
Those of us who create the packaging are aware that we must at once see it from the perspective of the creator and the customer. That said, we will continue to determine what information to display from the customer's perspective, making it succinct and both easy to see and to understand.