Sponsoring Sports for a Healthier Lifestyle
Nichirei also supports sports, the other major pillar of health in addition to food.
1. Sponsor, Japan Swimming Federation's Nichirei Challenge swimming tests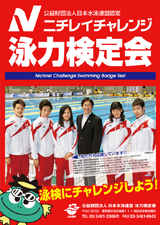 Swimming is widely considered to be a national sport in Japan, with some 30 million enthusiasts. The swimming tests (Nichirei Challenge Swimming Badge Tests), certified by the Japan Swimming Federation, determine a swimmer's ability based on nationally standardized levels. They were set up in April 1998, to set national standards for all levels from junior to master. Nichirei endorses this testing and supports its popularization.
2. Official partner, Japan Skating Federation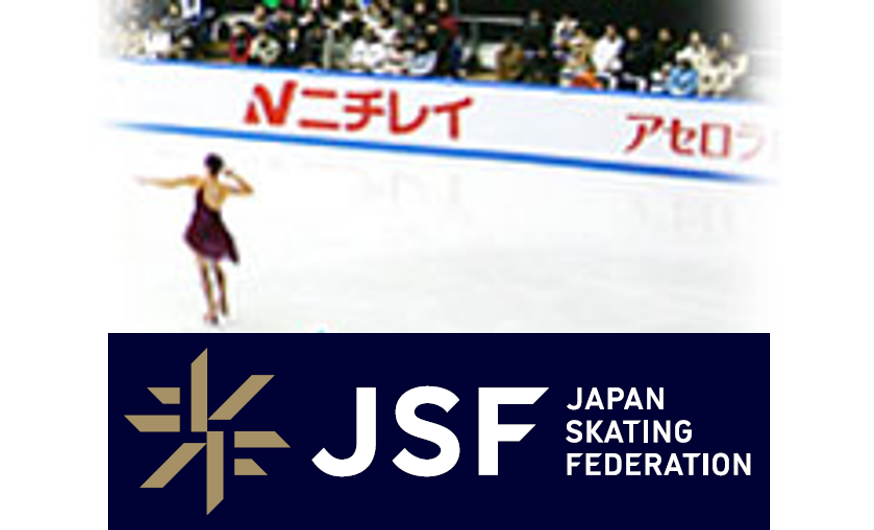 It is said that skating began gaining popularity in Japan during the Meiji era, when it became possible to manufacture ice using machines. As ice-making spread nationwide, ice itself was put to a growing number of uses.
Eventually, several of the ice manufacturing companies became the ancestors of Nichirei, since when there has been a deep connection between Nichirei and skating. There was a time when some of Nichirei's subsidiaries operated skating rinks, and when there were large ice manufacturers in the group, which naturally led to Nichirei's affinity with ice, and support for skating competitions as the official partner of the Japan Skating Federation.
3. Host, Nichirei Ladies Tournament, officially sanctioned by the Ladies Professional Golfers' Association of Japan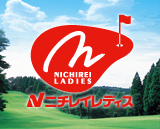 Nichirei has been supporting ladies pro golf since 1984, when we decided to change the company's name from Nippon Reizo to Nichirei. We then became a special sponsor of a ladies pro golf tournament, which developed into a full company event and is symbolic of the name change.
The Nichirei Ladies tournament, which we have been hosting since 2006, is tailored to match the concept of the sport as something casual yet vibrant, that can be enjoyed by the whole family. We hope it will convey the appeal of golf as a lifelong sport to be enjoyed by a variety of age groups, from children to seniors.
In addition, we sponsor the High School Golf Championships held by the Japan High School Golf Association, and we plan to recommend that the top winner participate in either the Nichirei Ladies or the Monday Tournament Selection Committee.
Sponsoring Sports for a Healthier Lifestyle