Communication with our customers
The initiatives of the Nichirei Foods Customer Support Center
Initiatives for quality improvement
Our Nichirei Foods Customer Support Center aims to improve customer satisfaction and corporate value through quickly and appropriately responding to the opinions and reports of our customers. In addition, we aim to provide accurate product information and a brand that is both safe and reliable.
Customer Satisfaction Surveys
In order to improve customer service, our Customer Support Center runs customer satisfaction (CS) surveys. When customers make a suggestion about a product, we send them a report form and a survey postcard, both of which we have them return to us.
The survey uses a five-point scale to evaluate four areas: initial impression contacted by telephone (reception response); items noted by the respondent (on the report form); time taken to submit report (response time); and future purchasing intentions (repeat purchase). We also provide a space for customers to include additional comments. The aggregate results are used to improve Customer Support Center services. Efforts on this direction are ongoing.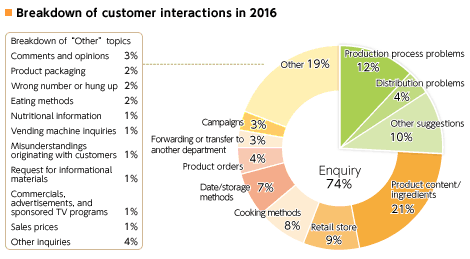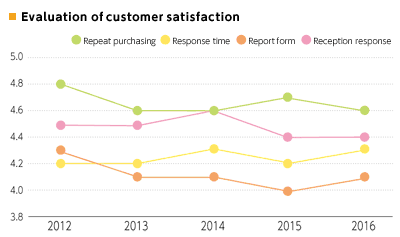 Two-way communication with our customers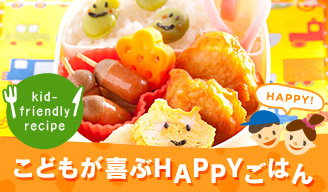 Nichirei Foods has prepared an easy-to-follow and engaging website. The most important product information, linked to the QR code on packaging, provides succinct information including product characteristics, raw material origins, and allergy-related facts.
In addition, we offer easy recipes based on frozen food. This includes the "Happy Food for Happy Kids" section, introducing ways to make cute side dishes for school lunches; a section called "Frozen Food Basics" that makes frozen food easier to access; and a mascot for our authentic fried rice called "Itame-kun."
Further, in June 2016, Nichirei Foods launched a magazine-style webpage on its website. Every week, a new article about the enjoyment of food appears on the page, written in collaboration with experts in a wide range of fields, including nutritionists, physicians, and popular users of Instagram.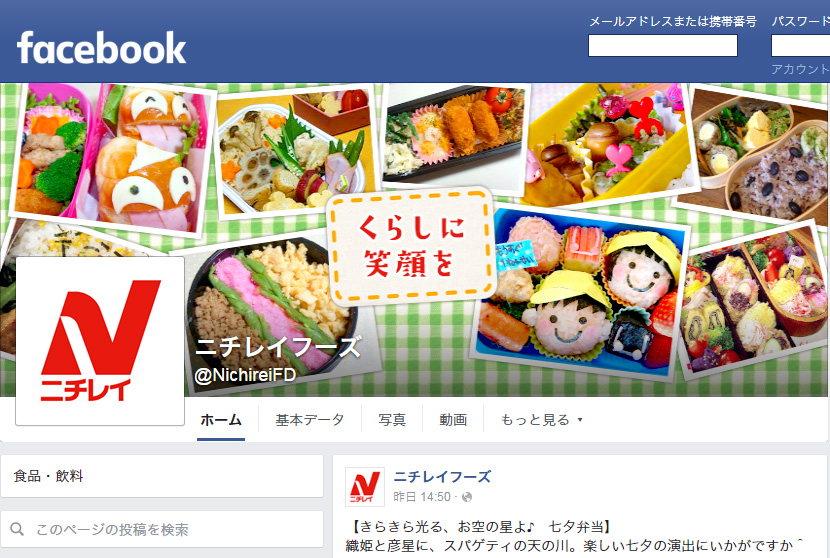 Furthermore, by linking all of this information to our official Facebook page and continuing to promote it, we are creating two-way communication with consumers, as we continue to build relationships of mutual trust and build awareness of Nichirei Foods' efforts to ensure product safety.